Health services at Ormiston Medical Centre
Our health services include a range of options for the whole whānau. From family planning to advance care plans, our health services are all available on-site, in many languages. We support the promotion of Māori health and understand the unique health needs of our community, including Māori and Pasifika populations.
If you have cold, flu or other COVID-19 symptoms, call us to arrange a free COVID-19 test. We offer booked appointments. The test is a simple swab of the back of your nose. We wear protective equipment when testing you and this helps keep everyone safe .
Thinking about and planning for future health care and end-of-life care?
Having a plan makes it easier for everyone to know what health care you want, especially if you can no longer speak for yourself.
Talk to us about what matters to you.
Our nurse-led clinic provides cervical smears for all women over 25.
Most smear results come back completely clear, in about 2 weeks. If you have an abnormal result, remember you now have a chance to deal with the cell changes before they become a cancer.
Keep your tamariki protected by giving them immunisations and boosters on time.  We offer all the important vaccines and send reminders when these are due.  
Think you've missed any vaccines? Chat to our nurses to plan a catch-up programme.
We are committed to helping everyone get their Covid vaccination. Everyone over the age of 12+ is now eligible for vaccines in Aotearoa. It's the best way to build immunity against Covid-19. Manaaki and get fully vaccinated.
Be checked by a doctor for your driver's licence – private or professional license health checks. Call customer service when booking a driver's license medical.
An ECG measures the electrical signals in your heart. It can help us spot any heart problems and check how healthy your heart is. It is painless and easy to do.
You can take the emergency contraceptive pill (ECP) to prevent pregnancy when it is taken up to three days after unprotected sex.
Did you know that the influenza viruses keep changing? Make sure you are protected against the latest types by getting a yearly influenza vaccine.
If your bones need strengthening, intravenous infusions of zoledronic acid can help.
All your lab results are checked by our doctors and we'll call if there's anything of concern. You can see your own lab results here.
We can treat skin problems like warts and verrucas with liquid nitrogen. One of our friendly nurses can help.
Diabetes, asthma, cardiovascular disease and musculoskeletal conditions – we work with you to manage these and achieve the best outcomes.
Our Wellness Support Programme gives you practical ways to promote better mental health. Fully funded consultations with friendly professionals.
Injured yourself on the job? Tamariki crashed their bike? We can identify and treat injuries, and organise the paperwork for your ACC claim if required.
When you need minor surgery, we are here to help. Our affordable prices make it easier for the whole whānau to be treated.
Learn more about managing your osteoarthritis, from an experienced and friendly local physiotherapist.
We work with other local providers to provide palliative care for our patients. We listen to our patients and plan ways to manage their pain or symptoms.
It's easy to order your regular medications using our patient portal. Order online, pick up from your chosen pharmacy.
Programmes for:
Diabetes
Weight Management,
Stress Reduction
Mindful Living
Learn from trained local providers.
We can screen for sexually transmitted diseases (STDs) and provide contraception and advice. Sexual health consultations are fully funded for any patients aged under 22.
Before you travel, protect yourself with vaccinations. Our doctors can tell you what you need and when you need it – before your trip.
Give your newborn the best start in life. The national programme gives your baby free wellness checks at 6 weeks, plus  important immunisations.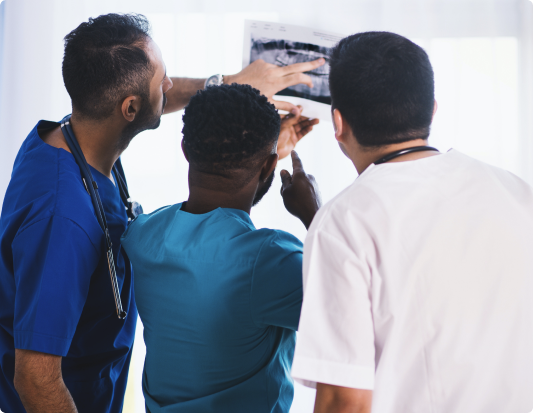 Other onsite health services
As well as the health support services at Ormiston Medical Centre, you'll also find other health services in the complex:
HealthCare NZ
TBI Health Physiotherapy, Sports & Spinal Rehabilitation Clinic
TRG Imaging
Smile Dental