Our GP clinic is on level 2 of
Ormiston Medical Centre,
211 Ormiston Road, Auckland 2019.
Clinic's Opening Hours
Monday to Friday, 8:30am to 5:00 pm
Pharmacy opening hours
Monday to Friday, 8:30am to 6:00pm
Saturday, 9:00am to 1:00pm
We would love to be your GP! Auckland wide, patients choose to come to Ormiston Medical because we provide
affordable
health care for the whole whānau.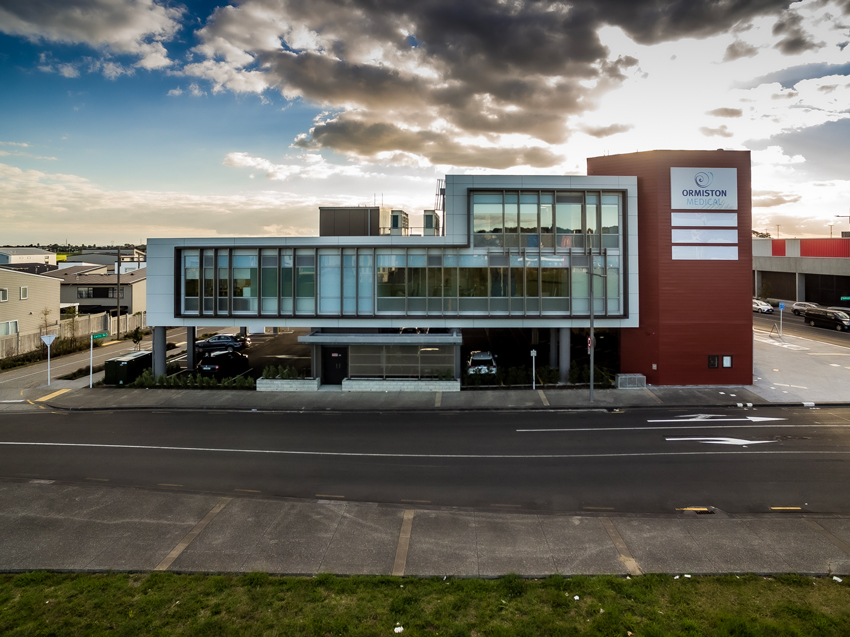 Parking is available directly outside our health centre. Please turn at the traffic lights and enter through the back.
In an emergency, please phone 111.
Out of hours, please call Healthline on
0800 611 116.
A customer service representative will answer your call and be able to help you organise the best option to have your health needs met.
If you need to be assessed by a nurse or doctor, we'll take your details and call you back within four hours for a phone assessment.  Then we can advise whether you need to come into the clinic.
You can email us for enrolment or general enquiries.
For any health or appointment queries, please call us.
We're happy to help with non-urgent administrative requests via email. Click to find out what we can help you with over email. For any health or appointment queries, please call us.
Please call us from the carpark before you come into the clinic. Covid-19 tests and treatment are available.
Connect with us on Facebook
Follow us for the latest news and events from Ormiston Medical Centre.
Ormiston Medical Centre, 211 Ormiston Road, Flat Bush, Auckland, 2019
Frequently asked questions